<< Back to Hunting Information
<< Archery Hunting Information
Archery Site
Hours: Monday - Friday: 11 am - 1/2 hour after sunset
Saturday - Sunday: 1/2 hour before sunrise to 1/2 hour after sunset

The archery site is located appoximately one mile inside the west side gate on your left hand side.
Our archery site has 8 lanes:
Four targets at 20 yards
Two targets at 30 yards
Two targets at 40 yards.

Additionally, we have an elevated platform with shooting lanes forward and rightward with bag targets at 20 yards and 30 yards per lane.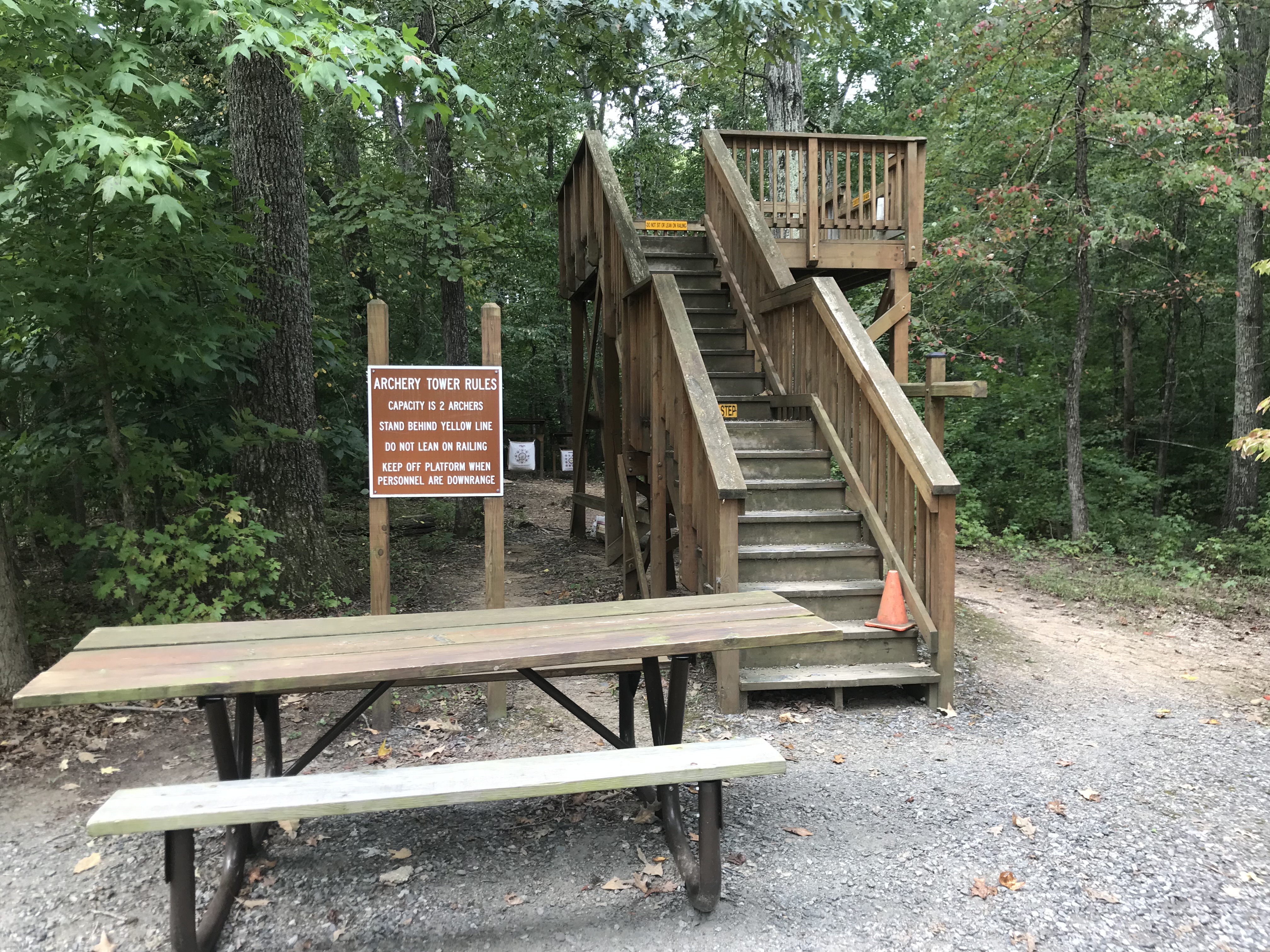 The archery site use fee is incorporated into your hunting and/or fishing licenses. You must purchase one of these in order to access the site.
Please click here for Archery Site Safety Rules